FATHER'S DAY COLOUR RUN / OBSTACLE COURSE
Next Wednesday is a very special day here at St Joseph's as we celebrate Father's Day with a Colour Run/Obstacle course. All parents are invited to come and run with their children on the day and join in the fun. We will also be joined by some of the PYCYC staff and local Army Cadets.
The celebration will begin at 1.30pm with a Father's Day Liturgy presented by Prep followed by our Colour Run / Obstacle Course. 
All St Joseph's Students will be provided with a White-Shirt and pair of sunglasses on the day. We ask that every child wear old clothes and running shoes as they will be getting wet, dirty and very colourful as we go around the course. It is also advisable that children wear bathers or a singlet top underneath their white shirt as there is lots of water involved.
The course is quite extensive, and we welcome volunteers to help set up after 3.30pm on Tuesday afternoon and Wednesday morning from 8am.
We are looking forward to having a fantastic and memorable Father's Day Celebration.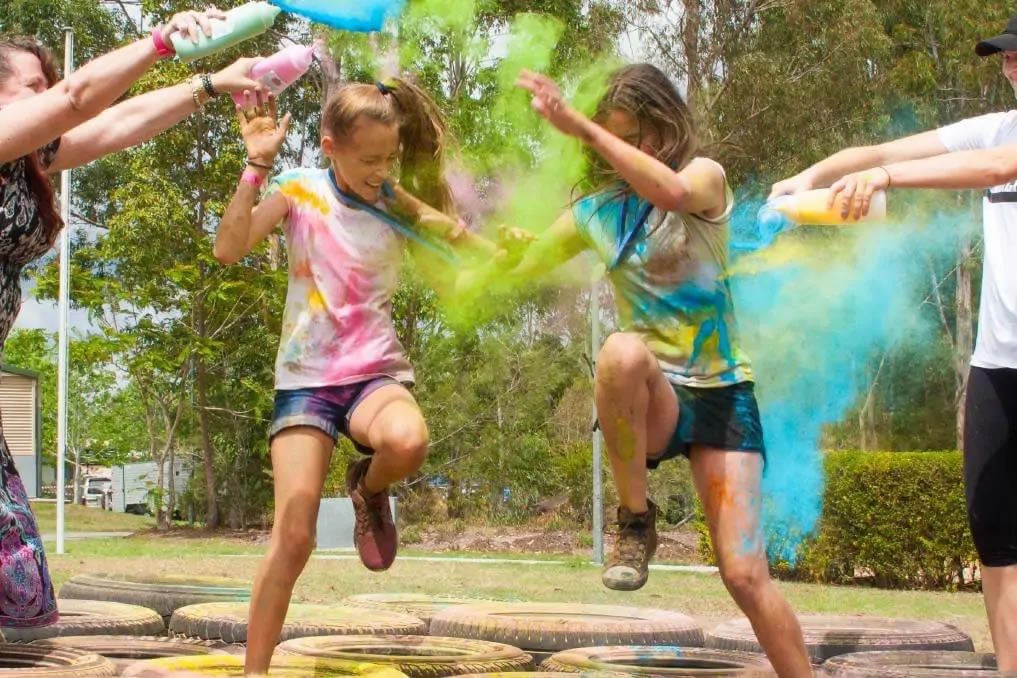 NAPLAN RESULTS
At St Joseph's we are not boastful, but it is important that we celebrate success and acknowledge our student's achievement. 
2021 NAPLAN results have come out this week and I am proud to share with our community the significant academic growth made by both our Year 3 and 5 students across the board.
St Joseph's Parish School is proud to recognize that our Year 3 Students have demonstrated above average growth in their NAPLAN results in all areas assessed.
This is great news and a result of all the hard work of teachers and students focusing on individual needs and personal improvement. We have had a big focus on numeracy and literacy development across the whole school which is obviously working as we continue in an upward trajectory.
The strategy of staff and parents working together to develop a joint understanding of what students need to improve their learning outcomes and wellbeing for all our students has been paramount. I am extremely proud of the exceptional work happening in our school.
We look forward to sharing these results with the school community early next week.